Pühapäeval 09.30
Pixar
1 tundi 46 minutit
Osades: (hääled) Koit Toome, Indrek Taalmaa, Lembit Ulfsak, Hele Kõrve, Indrek Ojari, Taavi Teplenkov, Mikko Fritze, Harriet Toompere, Anu Lamp, Egon Nuter, Eduard Toman, Emil Rutiku, Tõnu Mikiver, Tarmo Männard, Peeter Jakobi, Ita Ever jpt. Võidusõidumaailma superstaar Pikne McQueen ning tema parim sõber Matu satuvad uutesse ja põnevatesse paikadesse, kui Pikne osaleb Maailma Grand Prix'l, mille käigus peaks selguma maailma kiireim auto. Ent tee meistritiitlile saab olema auklik ja täis mitmeid ümbersõite, sest heatahtlik Matu tõmmatakse Tokyos kogemata hoopis teise, rahvusvahelise spionaazhi ja külmavereliste salaagentide ohtuderikkasse maailma, kus tema ainsateks teejuhtideks on vana kala Finn McSüstik ning noor ja rohe…line salaagent Holly Vahegaas. Samaaegselt võistlustega toimuv pöörane tagaajamine viib meie tegelased vanast heast Radikaribi linnast Tokyosse, Pariisi ja viimaks Londonisse, kus kurikaval professor Zündapp kavatseb ellu viia oma koletu plaani.
Osades
Owen Wilson
Lightning McQueen (voice)
Larry the Cable Guy
Mater (voice)
Michael Caine
Finn McMissile (voice)
Emily Mortimer
Holley Shiftwell (voice)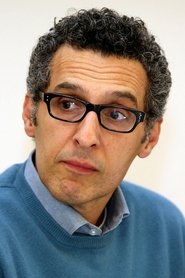 John Turturro
Francesco Bernoulli (voice)
Eddie Izzard
Sir Miles Axlerod (voice)
Movies database provided by The Movie DB.