Pühapäeval 10.00
Walt Disney Pictures
1 tundi 28 minutit
Igas vanuses vaatajale mõeldud koomiline seiklusfilm "M-komando" jutustab uusimast etapist valitsuse salajases programmis treenida loomi, keda kasutada spionaazhitööl. M-komando on tehnika viimase sõnaga varustatud eriüksus, mille nime esimene täht tähendab.. merisigu! Rühma juhib Darwin, keda huvitab võitmine iga hinna eest. Talle alluvad lõhkeaineteekspert BLASTER, kelle suurimaks arnastuseks on erinevate asjade õhkulaskmine, võitluskunstide ekspert Juarez, kelle kena välimus varjab kartmatut sõdalast, luurespetsialist MOOCH ning prillipapast mutt SPECKLES, rühma arvuti- ja infospetsialist. Püüdes nurjata kogu maailma ohustavat vandenõud, kohtub M-komando veel mitmete värvikate kujudega nagu lemmikloomapoes laisklev Hurley ning haiglaselt oma territooriumi valvav hamster BUCKY. Tulemuseks peadpööritavas tempos kulgev lugu, mis tõestab veenvalt, et maailm vajab suuremaid kangelasi.
Osades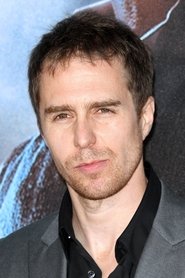 Sam Rockwell
Darwin the Guinea Pig (voice)
Penélope Cruz
Juarez the Guinea Pig (voice)
Tracy Morgan
Blaster the Guinea Pig (voice)
Jon Favreau
Hurley the Guinea Pig (voice)
Steve Buscemi
Bucky the Hamster (voice)
Nicolas Cage
Speckles the Mole (voice)
Movies database provided by The Movie DB.