Teisipäeval 16.45
21 Laps Entertainment
1 tundi 45 minutit
Öövalvur Larry Daley (Ben Stiller) on edukas ettevõtja, kes naaseb loodusloo muuseumi, et külastada oma sõpru, öösiti ellu ärkavaid eksponaate. Saabudes avastab mees aga, et eksponaadid on toimetatud muuseumi keldris asuvatesse hoidlatesse.
Osades
Ben Stiller
Larry Daley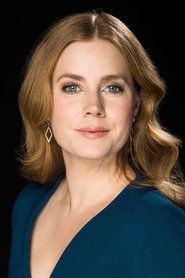 Amy Adams
Amelia Earhart
Owen Wilson
Jedediah Smith
Hank Azaria
Kahmunrah / The Thinker / Abe Lincoln
Robin Williams
Theodore Roosevelt
Christopher Guest
Ivan the Terrible
Movies database provided by The Movie DB.