Laupäeval 21.30
AG Studios
2 tundi 5 minutit
2018. aastal otsustas üks kamp filmitegijaid rännata Ott Tänaku kannul üle maailma.
Tegemist oli pretsendendiga – esmakorselt oli keegi võtnud pähe terve hooaja vältel käia ühel sõitjal kaameraga järel ja teha temast film.
Aasta jooksul filmiti 13-s riigis, läbiti 45 000 kilomeetrit mööda maismaad, lisaks veel lennukiga paar tiiru ümber maailma. Kõvaketastele kogunes üle 150 tunni materjali, millest filmi mahtus kõigest paar tundi.
Filmimeeskond oli aasta jooksul kaadri taga tunnistajaks nii kriitilistele hetkedele kui võidurõõmule. Kinolinale toodi reaalsus närvesöövate võistluste telgitagustest ning näidati seda, mis muidu avalikkusele kättesaamatuks jääb.
"Filmi eesmärk oli, et kõik jäädvustuks nii, nagu elu tegelikult on, mingit näitlemist pole ja kaamera pärast ma viisakam ei olnud. Nagu 2018. aasta, nii ei ole ka minu terve karjäär teatavasti kõige igavam olnud." kommenteeris Ott Tänak ise enne filmi esilinastust.
Filmitegijatele valmistas aga hoopis üllatuse, et kinnise iseloomu poolest tuntud tippsportlane oli kaamera ees ootamatult otsekohene rääkides nii oma elu kõrghetkedest kui madalseisudest.  Paralleelselt võidusõidu tõusude ja mõõnadega rullub filmis lahti inimlik lugu, kuidas põikpäine Saaremaa poiss murdis end kõige kiuste maailma tippu.
Filmi "Ott Tänak – The Movie" käis kinodes vaatamas peaaegu 97 000 inimest, tehes sellest Eesti kõigi aegade edukaima dokumentaalfilmi.
Režissöör Tarvo Mölder, stsenarist Kaidi Klein, produtsent Eero Nõgene.
Tootja Sterotek Film.
Osades
Charlize Theron
Charlotte Field
Seth Rogen
Fred Flarsky
O'Shea Jackson Jr.
Lance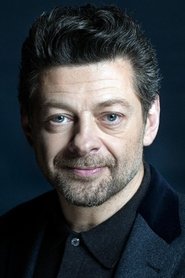 Andy Serkis
Parker Wembley
June Diane Raphael
Maggie Millikin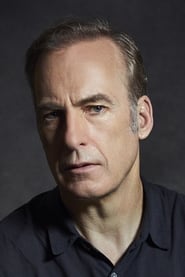 Bob Odenkirk
President Chambers
Movies database provided by The Movie DB.