Neljapäeval 01.30
Skydance Media
2 tundi 6 minutit
TELEESILINASTUS!
Tehnoloogiast küllastunud tänapäeva maailma kõnetav uus ja tormiline peatükk Terminaatori saagas hakkab hargnema aastast 2029, mil tsivilisatsiooni varemetel käib halastamatu sõda inimeste ja masinate vahel. Kui vastupanuliikumise juht John Connor saadab seersant Kyle Reese'i tagasi aastasse 1984 kaitsma oma ema Sarah Connorit tulevikust saabuvate tapjarobotite eest, paiskab ootamatu pööre sündmuste käigus kogu senise ajaliini ümber. Seersant Reese leiab end täiesti uuest mineviku versioonist, kus tuleb teha koostööd üllatavate liitlastega ning seista silmitsi uute vaenlastega. Kyle'i missiooniks pole ei vähem ega rohkem, kui määrata inimkonnale uus tulevik.
Osades
Arnold Schwarzenegger
The Terminator
Jason Clarke
John Connor
Emilia Clarke
Sarah Connor
Jai Courtney
Kyle Reese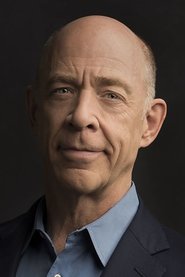 J.K. Simmons
Detective O'Brien
Dayo Okeniyi
Danny Dyson
Movies database provided by The Movie DB.